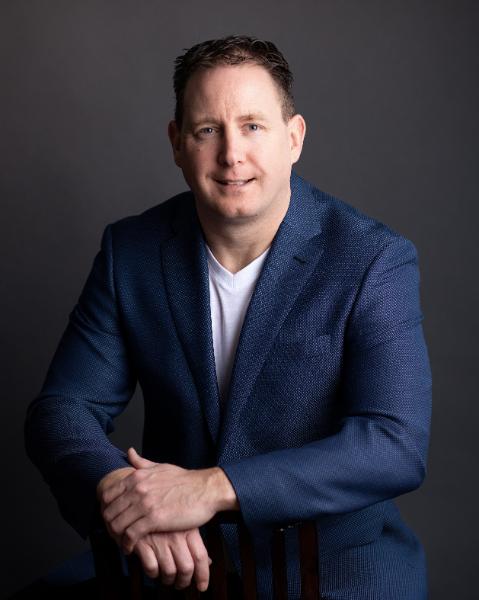 EXP REALTY (PENTICTON)
645 Main Street
Penticton
V2A 5C9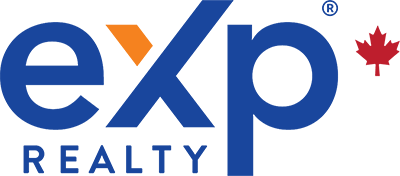 Consulting a REALTOR®
REALTORS® are members of The Canadian Real Estate Association who subscribe to a Code of Ethics and Standards of Business Practice. Members of the PentictonReal Estate Board are members of both the British Columbia and Canadian Real Estate Associations.
The following is a list of services you can expect to receive from Mike Wood when you buy a home:
Mike will fully explain the details of your working relationship (called "agency") so that you are clear as to when I am working for you or for the seller.
Mike has access to hundreds of current listings of homes for sale because of a co- operative system called the Multiple Listing Service® (MLS®).
Mike can provide you with a customized list of homes that best meet your needs -- size, style, features, location, proximity to schools, shopping, etc. - and then make arrangements for you to view those homes that appeal to you the most.
Mike will help you determine how big a home you can afford.
Mike is familiar with the local lending market and can offer helpful advice.
Mike has no emotional ties to any type or style of home and can be objective in pointing out the merits of one home over another.
Mike will have information on zoning changes, taxes, utility costs and school and recreation services that could affect your decision to buy a home in a specific area.
Mike will assist you in negotiating the terms of your purchase, which can be a nerve- wracking process for someone who is not experienced in negotiating.
Mike will advise you of the legal process required in obtaining title and taking possession of your property; the costs associated with buying a home such as insurance, mortgage registration and legal fees will be explained in detail.
Selling Your Home - Why it Pays to Use Mike as your Real Estate Agent.
Before selling your home, you will need a clear understanding of the legal issues and potential pitfalls. One wrong action could result in a lot of cost and frustration, which is why it is essential to have Mike working with you, as I will make the sale of your home a successful and satisfying experience.
Greater exposure
Mike uses the Multiple Listing Service® (MLS®) to give your home maximum exposure. MLS® is a computer-based system that relays valuable information about your home to hundreds of REALTORS® and potential homebuyers.
Setting a price
Setting a price for your home is an important but difficult process. Again, this is where the services of Mike Wood will prove invaluable. Mike has the experience to help you understand how the market works and decide upon a realistic price that meets your goals. He will also pre-screen potential buyers to make sure only those who are serious and financially qualified view your home.
Mike will also develop a marketing plan to help your property receive maximum exposure. This will likely include placing your home on the MLS® system and placing a "For Sale" sign on the front lawn. The plan will likely also include arranging open houses for other Real Estate agents and potential buyers, and developing advertisements and feature sheets/mailers to market your home.
Once you have accepted an offer to buy your home, Mike Wood will help ensure that all the proper paperwork is completed. He or she will also make sure that both parties meet the necessary conditions outlined in the agreement.
Why working with Mike makes sense
When you work with Mike you will likely get a better price for your home than if you try to sell it yourself. Apart from the financial benefits, however, there is an extra measure of comfort and security that comes from having Mike on your side. Remember that He is governed by a code of ethics and standards of business practice. Mike has also been trained and licensed under the provincial Real Estate Services Act to assist in transactions involving real property. When it comes to buying or selling property, using Mike just makes sense.
Mission Statement:

Behind every real estate transaction there is always a person or family involved.

Buying or selling a home is the most important financial transaction that a person will make in their life. Our goal, at the Wood Team, is to ensure a smooth and efficient process in our personalized real estate service.

We Believe that trust is obtained through honest communication and follow-through.

Vision Statement:

To be known in the real estate community because of our excellence and integrity.

MEET THE WOOD TEAM:

Mike Wood

Mike Wood is deeply connected to the South Okanagan. Mike was born and raised in Penticton has been a resident of the beautiful South Okanagan for over 46 years.

As a father of 1 and a stepfather of 4, over the years Mike has been a coach and assistant coach for Soccer and Lacrosse. He is very proud father and plays a variety of sports himself including Slo-Pitch, Pickleball, Water Skiing, Wake Surfing and more.

With over 25 years of real estate experience, he holds licenses from UBC Sauder School of Business in real estate, brokering, strata management, rental property management and mortgage brokering.

Mike has belonged to many great organizations over the years including serving as a member of the South Okanagan Real Estate Board and is familiar with the many great area's the South Okanagan has to offer


Tricia Radcliffe

Tricia is an advocate of active living and keeping it local. Ride, ski, hike, boat, sip wine, eat, breathe, enjoying our surroundings, that is her encouragement. She loves to share what's happening in her community with friends and family and invite others to join in and experience what the Okanagan has to offer.

With much time spent on a remote island off the coast of Vancouver Island, and then living off the grid in BC's Rocky Mountains, this devoted partner, and mother of 3, is ready to take on any challenge. Whether it's homeschooling, volunteer firefighting, or chasing bears out of the yard, each task is acted on with determination.

With a background in the service industry, Tricia believes that positive impact happens with a service attitude and is the number one value in how she runs her business. Likewise, skillful practice is paramount to maintaining excellent support, therefore, lifelong learning and new experiences are a constant in her career. Tricia is licensed from UBC Sauder School of Business in real estate and is a proud member of the Chamber of Commerce.

Tricia's priorities in selling real estate are dependent on who she is serving, because what's right for you may not align with someone else. Your priorities are her priorities, and you can have faith that she will look after your best interest. Selling, buying, both or neither, her commitment to serving you will not change, ensuring your transaction is a positive experience.

Our Goal together is to take your needs seriously and professionally with care and great skill.
" We enjoy all that our community has to offer and engage in opportunities to meet new people and participate in local activities and events."
Would you like to work together? Please don't hesitate to reach out to us, we look forward to hearing from you.
A Trusted Name in Real Estate
!Home.view_full_search_screen!