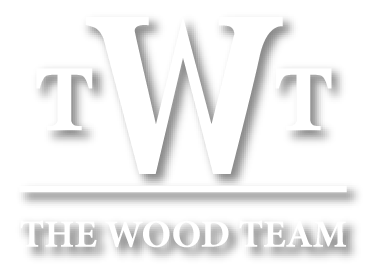 REALTY EXECUTIVES VANTAGE
280 Main St
Penticton
V2A 5B2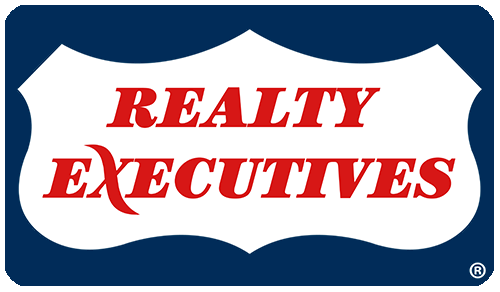 let's find your new home
Search for Real Estate in and around South Okanagan Area
Residential
Any
Single Family
Half Duplex
Townhouse
Apartment/Condo
Link
Full Duplex
Triplex
Fourplex
Mobile
Modular
Lots/Acreage
Farm
Recreational/Cottage
Other
Commercial
Any
Building Only
Building and Land
Business and Leasehold
Business and Property
Business Only
Land Only
Multi-Family
Industrial
Min Price
Any Price
$25,000
$50,000
$75,000
$100,000
$125,000
$150,000
$175,000
$200,000
$250,000
$300,000
$350,000
$400,000
$450,000
$500,000
$550,000
$600,000
$650,000
$700,000
$750,000
$800,000
$850,000
$900,000
$950,000
$1,000,000
$1,250,000
$1,500,000
$1,750,000
$2,000,000
$2,500,000
$3,000,000
$4,000,000
$5,000,000
$6,000,000
Max Price
Any Price
$25,000
$50,000
$75,000
$100,000
$125,000
$150,000
$175,000
$200,000
$250,000
$300,000
$350,000
$400,000
$450,000
$500,000
$550,000
$600,000
$650,000
$700,000
$750,000
$800,000
$850,000
$900,000
$950,000
$1,000,000
$1,250,000
$1,500,000
$1,750,000
$2,000,000
$2,500,000
$3,000,000
$4,000,000
$5,000,000
$6,000,000
Min. Sqft.
Any
200
300
400
500
600
700
800
900
1,000
1,100
1,200
1,300
1,400
1,500
1,600
1,700
1,800
1,900
2,000
2,500
3,000
3,500
4,000
4,500
5,000
6,000
Max. Sqft.
Any
200
300
400
500
600
700
800
900
1,000
1,100
1,200
1,300
1,400
1,500
1,600
1,700
1,800
1,900
2,000
2,500
3,000
3,500
4,000
4,500
5,000
6,000
Consulting a REALTOR®
REALTORS® are members of The Canadian Real Estate Association who subscribe to a Code of Ethics and Standards of Business Practice. Members of the PentictonReal Estate Board are members of both the British Columbia and Canadian Real Estate Associations.
The following is a list of services you can expect to receive from Mike Wood when you buy a home:
Mike will fully explain the details of your working relationship (called "agency") so that you are clear as to when I am working for you or for the seller.
Mike has access to hundreds of current listings of homes for sale because of a co- operative system called the Multiple Listing Service® (MLS®).
Mike can provide you with a customized list of homes that best meet your needs -- size, style, features, location, proximity to schools, shopping, etc. - and then make arrangements for you to view those homes that appeal to you the most.
Mike will help you determine how big a home you can afford.
Mike is familiar with the local lending market and can offer helpful advice.
Mike has no emotional ties to any type or style of home and can be objective in pointing out the merits of one home over another.
Mike will have information on zoning changes, taxes, utility costs and school and recreation services that could affect your decision to buy a home in a specific area.
Mike will assist you in negotiating the terms of your purchase, which can be a nerve- wracking process for someone who is not experienced in negotiating.
Mike will advise you of the legal process required in obtaining title and taking possession of your property; the costs associated with buying a home such as insurance, mortgage registration and legal fees will be explained in detail.
Selling Your Home - Why it Pays to Use Mike as your Real Estate Agent.
Before selling your home, you will need a clear understanding of the legal issues and potential pitfalls. One wrong action could result in a lot of cost and frustration, which is why it is essential to have Mike working with you, as I will make the sale of your home a successful and satisfying experience.
Greater exposure
Mike uses the Multiple Listing Service® (MLS®) to give your home maximum exposure. MLS® is a computer-based system that relays valuable information about your home to hundreds of REALTORS® and potential homebuyers.
Setting a price
Setting a price for your home is an important but difficult process. Again, this is where the services of Mike Wood will prove invaluable. Mike has the experience to help you understand how the market works and decide upon a realistic price that meets your goals. He will also pre-screen potential buyers to make sure only those who are serious and financially qualified view your home.
Mike will also develop a marketing plan to help your property receive maximum exposure. This will likely include placing your home on the MLS® system and placing a "For Sale" sign on the front lawn. The plan will likely also include arranging open houses for other Real Estate agents and potential buyers, and developing advertisements and feature sheets/mailers to market your home.
Once you have accepted an offer to buy your home, Mike Wood will help ensure that all the proper paperwork is completed. He or she will also make sure that both parties meet the necessary conditions outlined in the agreement.
Why working with Mike makes sense
When you work with Mike you will likely get a better price for your home than if you try to sell it yourself. Apart from the financial benefits, however, there is an extra measure of comfort and security that comes from having Mike on your side. Remember that He is governed by a code of ethics and standards of business practice. Mike has also been trained and licensed under the provincial Real Estate Services Act to assist in transactions involving real property. When it comes to buying or selling property, using Mike just makes sense.
Mike Wood has been relocating families in and around the City of Penticton and surrounding area, including Kaleden, Summerland, Oliver, Okanagan Falls, Keremeos, and Naramata for over 20 years; he knows what homebuyers and sellers want. Mike and his Team are committed to assisting you through your entire real estate transaction. Mike lives and works in Penticton and the understanding he has of the community truly benefits their clients. Home buyers and sellers immediately feel secure and confident when they hire The Wood Team to find their next home or sell their current Residence.

Here is what people say about Mike Wood
Mike was the reason this property deal went as smoothly as it did. There were hiccups yet Mike was able to navigate, diffuse and successfully close the deal. We were kept in the loop the whole time which was so appreciated. Mike worked hard to ensure that our needs were conveyed and met. We will refer individuals as well as organizations to Mike as he is a strong advocate for his clients and he gets the job done! Thanks Mike from all of us at SOWINS!
-Debbie, Executive Director, SOWINS

___________________________________________________________________________________

Dear Mike Wood:
Don and I would both like to give you a big thank you for doing such a good job selling our house on Quebec Street.
We know most realtors in Penticton, but we decided to choose you. We've dealt with you in the past, looking for a new house, and were pleased on how you handled yourself, plus giving us an ongoing list of new listings. Unfortunately, for you, we bought another house directly with an owner.
Listing our house with you was a pleasure and hastle free. You worked due diligence on coming up with a fair market price and immediately set out to sell it. We particularly liked how you continually kept us updated on the progress of the sale. You were able to sell our house at a fair price very quickly, letting us enjoy our new home.
Thank you again for doing such a good job. We would both highly recommend you and your company.
Sincerely,
Lorraine
___________________________________________________________________________________
To whom it may concern,
Mike Wood is our Realtor and had the daunting task of selling our two homes and finding our dream home. Mike is a very patient Realtor who took the time to help us with any questions that we had. Mike is a great listener. He quickly returned any phone calls or texts. Mike is very honest and to the point. He knows his profession and the real estate market very well. Mike is an amazing Realtor who goes above and beyond!
Thank you Mike for all of your hard work!
Dirk, Kate, Cassidy, Ariana, Max, Tatiana, and Alexana
___________________________________________________________________________________
Dear Mike:
Thank you! Your are truly a "Man of your Word"!
Choosing a realtor was a very important step for us because we were unfamiliar with the area, the economic atmosphere and believed the property needed someone who would give a special focus to it with all the competition in the condo market. At our first conversation you promised to provide us with lots of information on pricing, recent sales and helped make our choice easy. You said you were prepared to give our property the attention it would require for a good sale. You were quick to prepare the MLS listing, the advertising and the open house exposure. Your efforts resulted in a speedy offer and you showed a great willingness to work with us to close the deal. We will be happy to send referrals your way and thank you again for the services you provided to us. Your excellent work ethics will reward you great successes.
Al & Cheryl
from "The Meridian"
_____________________________________________________________________________________
Dear Mike:
Thank you for helping us find a new home in Penticton. Your understanding of the market, available listings and locations quickly allowed us to focus on the type of place that would match our needs. We appreciated your ability to answer our questions in person, by phone and by email about any of the properties we were interested in . Your knowledge of the town and the specific listings was very useful in our property search. When it cam time to make an offer your step by step assistance to close a deal was completed with ease and efficiency. We would definitely recommend your services to friends and family.
Blain and Kristin
Prince George, BC.
_____________________________________________________________________________________
To Whom It May Concern:
This letter is to highlight the support I received from Mike Wood while purchasing my first home. Mike assisted and provided guidance with this major purchase. From our first meeting. Mike genuinely took interest in what I was looking for, and throughout the process, was respectful of my needs, and there was never any pressure. Mike was always well organized with viewings, was always flexible with my work schedule, and ensured that everything was in place with regards to titles, permits and city restrictions. The numerous questions that I had, some general, some very specific, were always answered. In one instance, where we were unsure about sizing for a washer and dryer, Mike went out of his way to allow me to measure and re-measure. Since the purchase of my home, I have really appreciated the follow-up that I have received! Based on my experience, I would highly recommend Mike to anyone who is looking to purchase a home.
Michelle
__________________________________________________________________________________
Dear Sirs:
I am writing to express my opinion of the service provided to me and my husband by Fair Realty and specifically Mike Wood. In March of 2012, we contacted Mike to assist us in finding a house to purchase in Penticton. We had a specific location in mind as well as a price range. mike put together a group of listings for us to view that met both requirements. Mike was very helpful during the viewings, demonstrating a wealth of knowledge related to potential issues in Penticton, things to consider on strata properties and generally brought to our attention both the positive attributes of a listing and any short comings.
Mike guided us through a negotiation on the house we purchased and was very professional throughout. He informed us of the nature of the relationsship we would have with him acting on our behalf. There were no grey areas. He was instrumental in the closing of the deal and we are very satisfied. Mike provided assistance with the home inspection and resolving the issues that arose from it. Another area where we need help with was in obtaining insurance and Mike came through again. The contact information Mike provided about local service people and utilities was great.
Mike is a very friendly, courteous and professional minded person. He did what he said he would do. It was a pleasure to work with Mike.
Lorrie
view full screen gallery
Back
to top